Valves and Wellhead equipment

Construction of 42-inch Gate Valves
For the first time in the Iranian oil industry, construction of 42-inch gate valves compatible with sour fluids is on the agenda of Machine Sazi Arak, and now the process of manufacturing these valves to be used in the pipeline to transfer crude oil from Goreh to Jask is underway.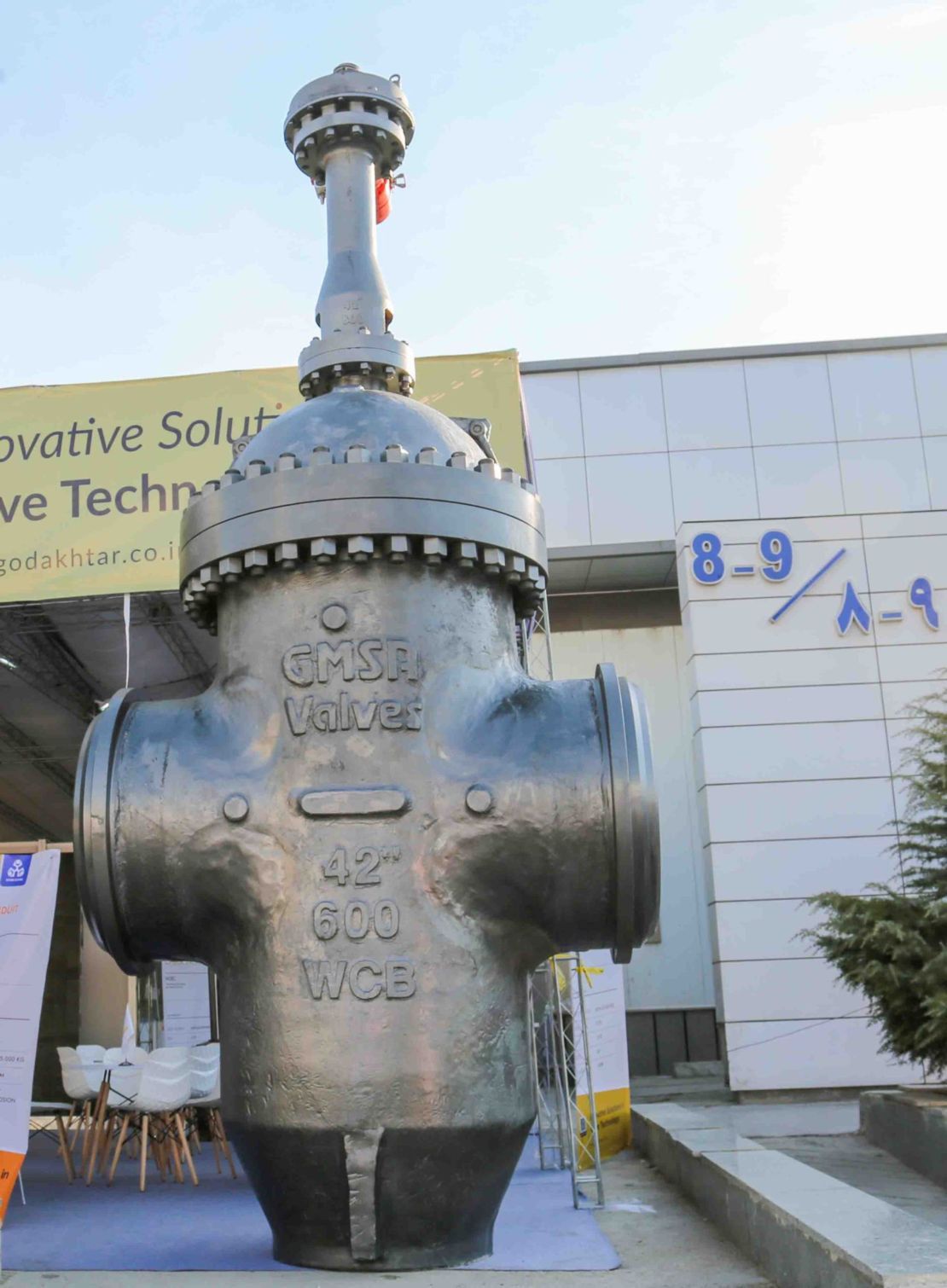 Ball Valve
Size Range: 2" to 56"
Pressure Rating:
API6D: Class 300 to Class 2500,
API6A: 2000PSI to 5000PSI
Connection: Flanged to ASME B16.5 (2" ~ 24") and ASME B16.47 Series A (26" and above)
Butt-weld ends to ASME B16.25, Clamp / Hub ends on request.
Body Materials: Carbon steel, ITCS, Stainless Steel, Carbon steel + Inconel 625 cladding and other special alloys.
Design: API6A, API 6D / ASME B16.34 / ISO 14313
Face to Face: ASME B16.10 / API 6D
Type: Side Entry (Bolted and fully welded), Top entry
Features: Double Block and Bleed, Fire Safe, Anti-Static, Anti Blow out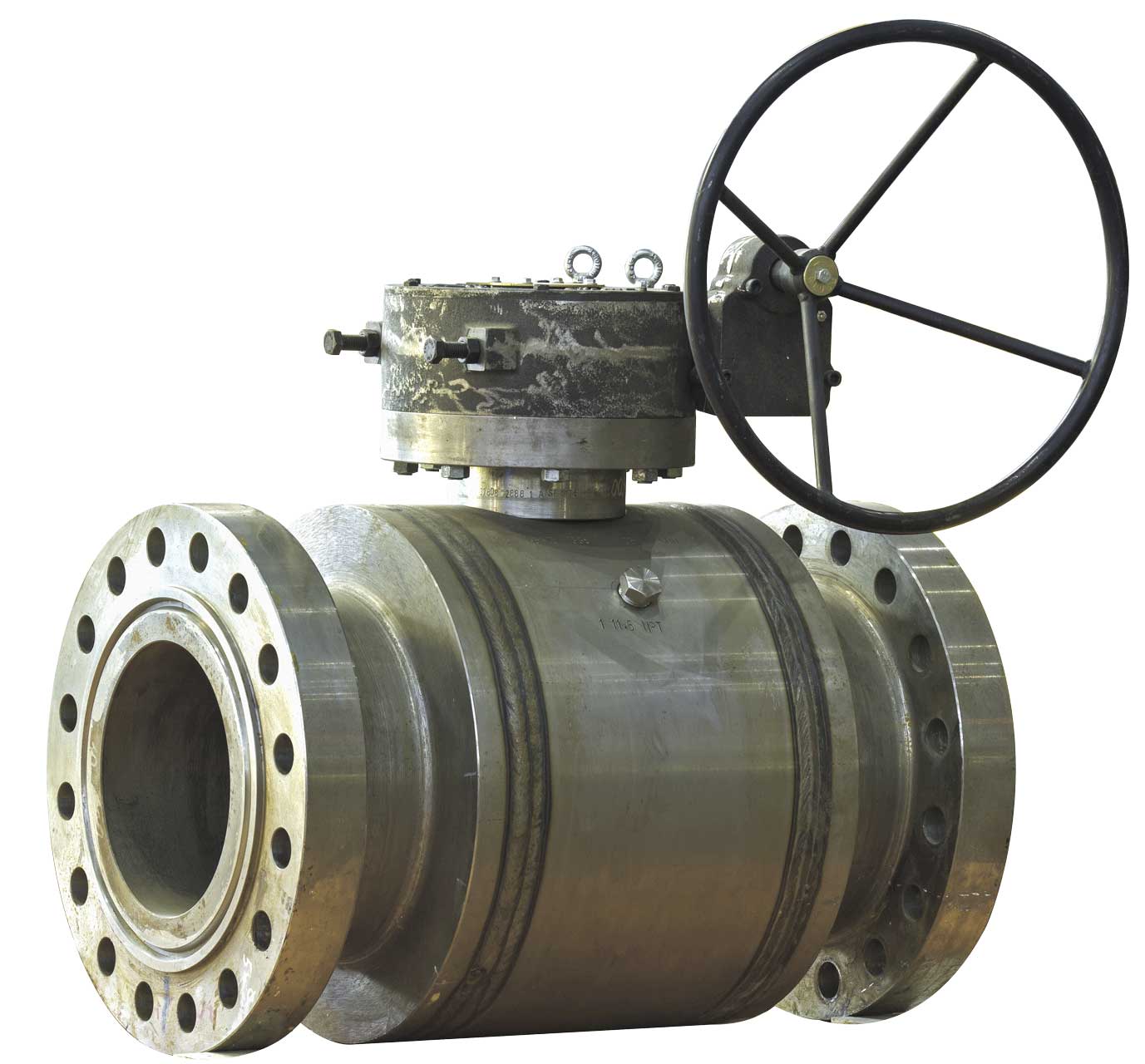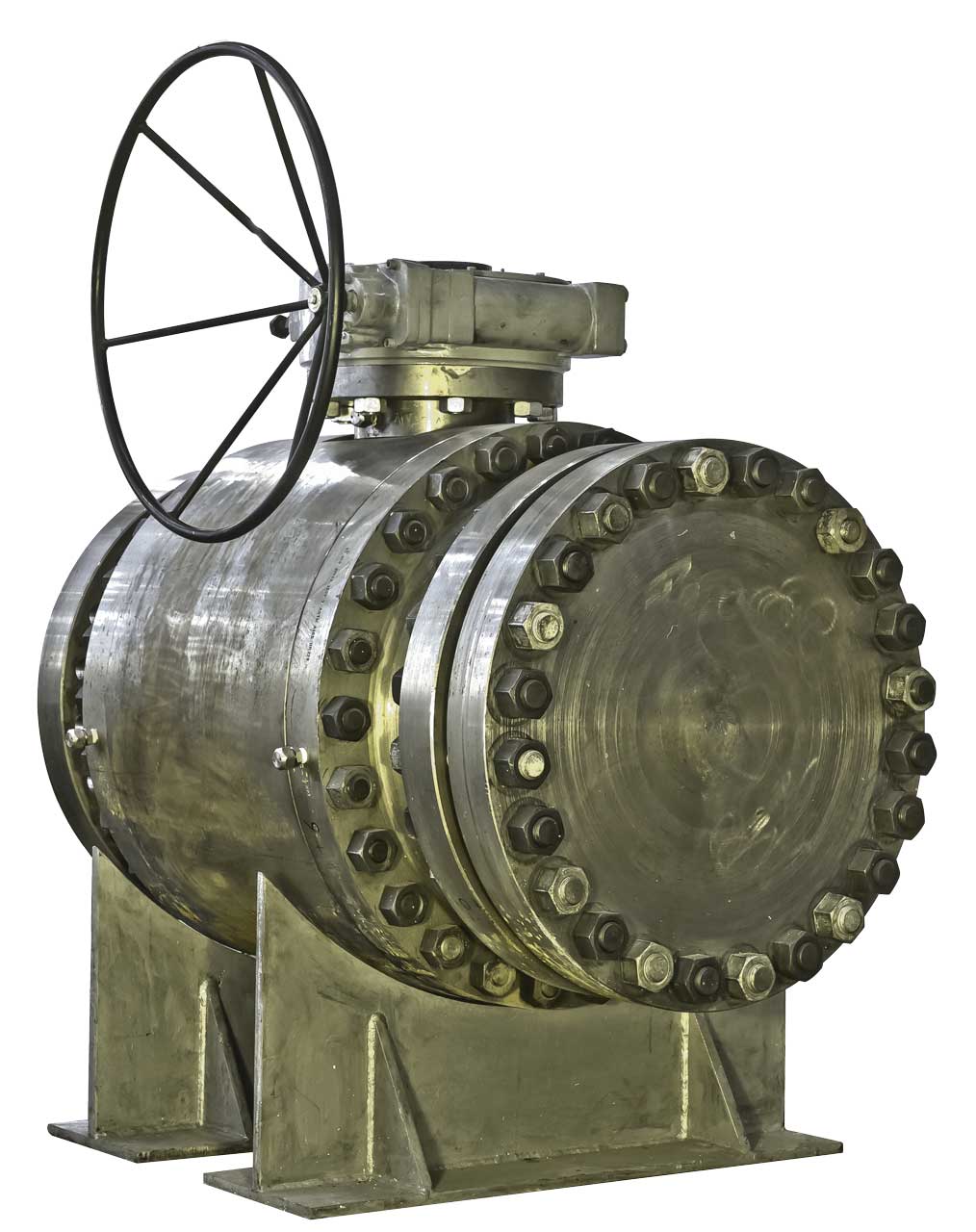 X-MAS TREE & Tubing Head Spool4 1/16"- 5K-M/C: FF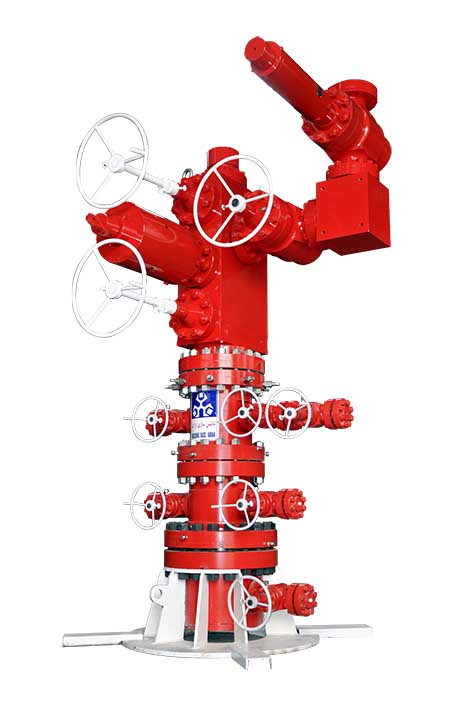 The X-mas tree, comprised of solid block, gate valve, ssv, ssv wire cut, elbow and cap, is fixed on the well via a 26" bottom flange. This equipment is generally exposed to very high pressures (6500 psi), sour and corrosive conditions (H2S service & high CO2 service) accompanied by friction. This equipment is manufactured under latest requirements of international standard API 6A for U temperature class (-18 ° C to 121°C) and NACE MR0175 for HH material class.

Gate Valves
Machine Sazi Arak is the biggest manufacturers of gate valves in Iran. The valves manufactured in this production group, possessing the required high quality and functional performances have for many years been used in different regions of the country. These valves are manufactured under the requirements of API 6A and are produced in various sizes, pressure classes, materials and qualities.
Casing Spool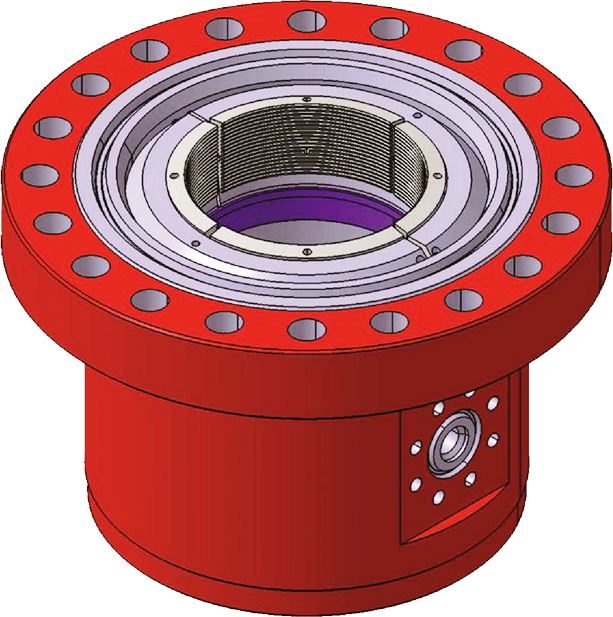 API 6A Flanged & Clamped type
Size:11" to 21 3/4"
Working pressure: 2000-10000 PSI Material Class: AA-HH
Temperature Class:K-V (-60 o Cto 121 o C) PSL: 1,2,3,3G,4
PR:1,2
Hanger
Working pressure: 3000-10000 PSI Material Class: AA-HH
Temperature Class: K-V PSL: 1,2,3,3G,4
PR:1,2
Surface Safety Valve (SSV) with Hydraulic Actuator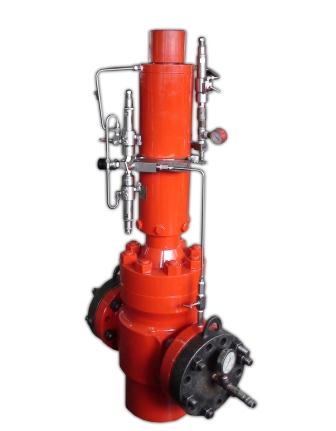 SSV is a gate valve used for providing safety in pipeline and wellhead equipment. These valves are designed as per API 6A and NACE MR 0175. In normal conditions when there is not sufficient pressure in actuator's housing, a strong spring retains the valve in closed state. The valve opens as soon as enough pressure exists in actuator's housing.
In general, the pressure of the fluid in pipeline is used for this purpose. When the pressure in pipeline is lower or higher than the pressure set on the pilots, the valve closes in a very short time. These valves are also capable of being closed from a distance (e.g. a control room).The type and number of the pilots can vary as per customer's requirements. The hydraulic actuator can be fixed on all types of gate valves manufactured in MSA depending on the size and working pressure

Draw works
Machine Sazi Arak has, for the first time in Iran, accomplished the design and manufacture of draw¬ works or the main driving part of a drilling rig, with input HP rating 2000. This 50-ton assembly with two DC traction motors is employed for Rig up, Rig down and pull out of hole & Run in hole of Drill string & Casing string.

Drilling Rig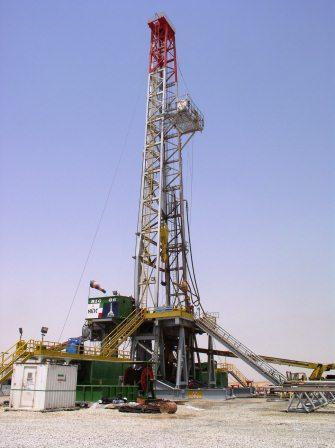 Drilling rig is very important equipment in oil and gas upstream industries through which drilling and preparation of wells for operation is accomplished. In 2006, Machine Sazi Arak Co. fabricated the structure of Fath 86 drilling rig currently in service for National Iranian Drilling Company. This is a pyramid type structure weighing 210 tons, 54 m height with a Derrick floor area of 100 m2.This mechanism is capable of resisting a force of 1000,000 pounds and drilling to a depth of 6000m.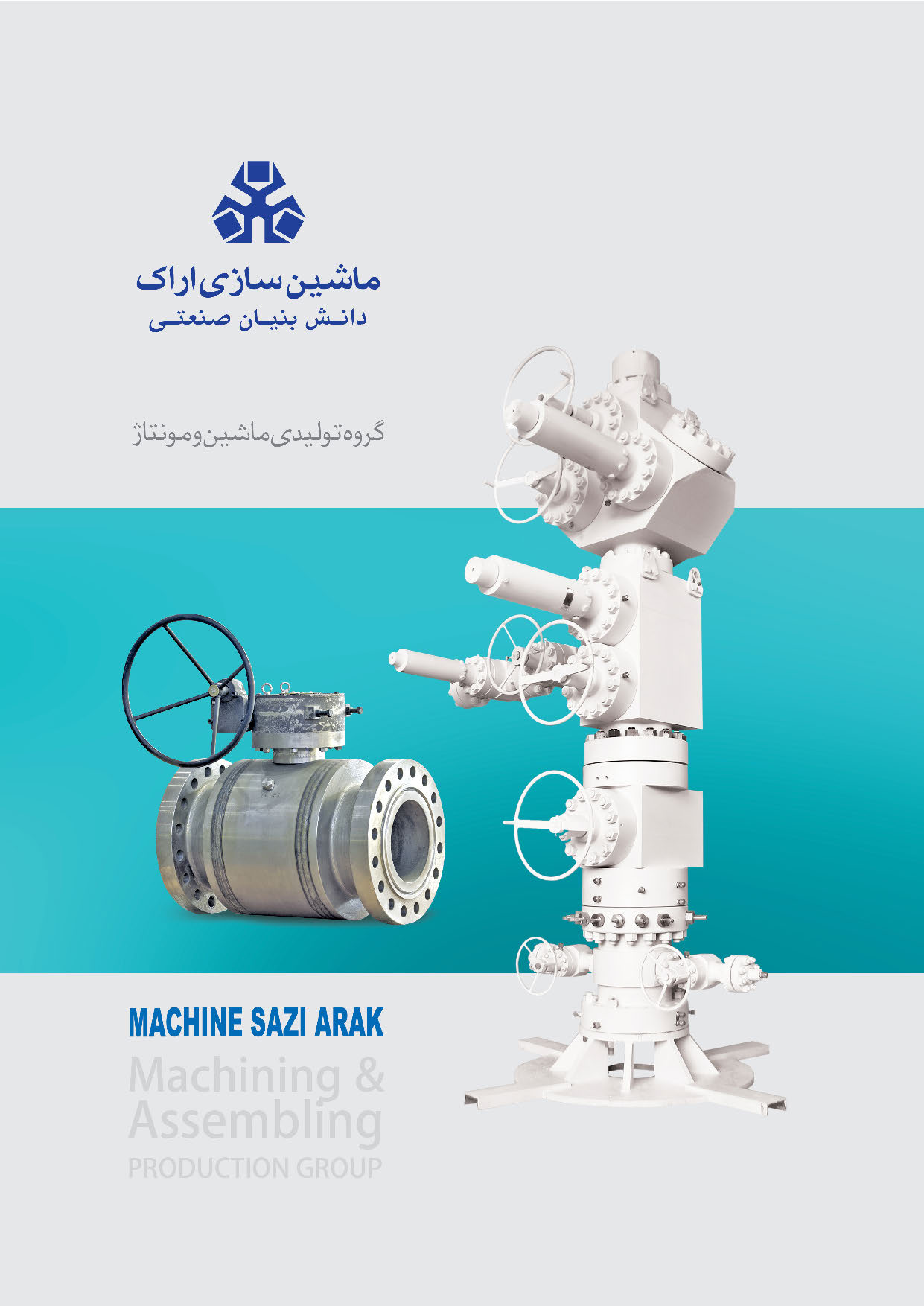 Download our catalogue for more detailed information